"Listening to Liberty" describes the pioneering collaborations within and beyond Kent State University that enable an interactive international conversation on "What is Liberty Today?" and "How has the concept of liberty evolved?"
Kent State University and the Opera di Santa Croce in Florence, Italy will celebrate a collaborative partnership in the creation of "Sisters in Liberty: From Florence, Italy, to New York, New York" – an exhibition that opened on October 17, 2019 and is running through September 13, 2020 at the Ellis Island National Museum of Immigration, on Ellis Island in New York.
This project and exhibition debuts at a historically and politically significant time for our two countries, as well as a deeply important anniversary year for Kent State University as we commemorate the 50th anniversary of the May 4th shootings on the Kent Campus. Born from the wound of May 4th, Kent State has become an institutional leader on the study of peace and reconciliation, advancing interdisciplinary approaches for listening to and advocating for all members of our larger community."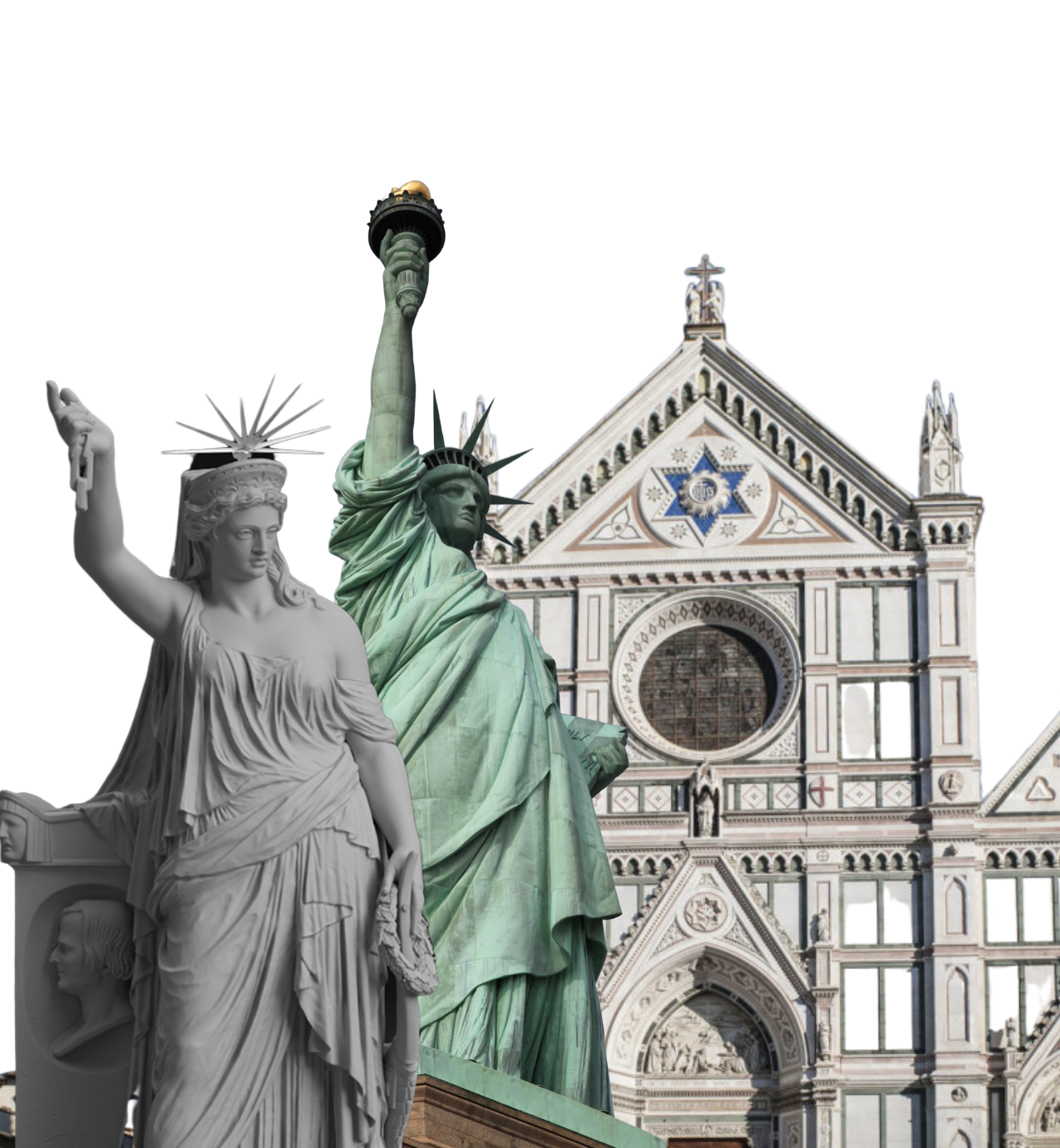 This exhibition explores the intersection between the ideas that inspired two monumental statues of Liberty: Libertá della Poesia (Liberty of Poetry) by Pio Fedi in the Church of Santa Croce in Florence, Italy in 1833 and Frédéric Bartholdi's Statue of Liberty, which was inaugurated in New York, United States of America in 1886. 
Visitors will discover and interact with the symbols, voices, and heroes of Liberty and free-thinking. 
Address
Kent State University
800 E. Summit Street
P.O. Box 5190
Kent, Ohio 44242
Opera di Santa Croce 
Piazza Santa Croce, 16
50122 Florence, Italy